Quality Garage Door, Gate & Fence
Sales, Service & Installation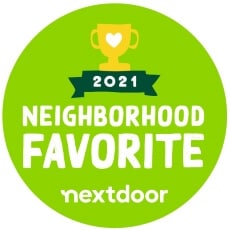 At Clicker Garage Doors, Fences and Gates, we offer a wide selection of services ranging from repairs to new commercial and residential installations.
Our skilled technicians and dedicated installers will ensure you experience professional and courteous service. With many years of mastering all aspects of garage doors, fences and gates, we offer a wide selection of services, installation and highest quality products that are tailored to your home or commercial space.
When contacting our team you will be presented with an array of custom designs, colors, materials, and efficient solutions that will meet your specific needs.
We guarantee our detailed workmanship and immense up to date product knowledge ensuring a trustworthy experience.
When reaching out to us for a repair, we offer 24/7 gate and garage door repairs. As a part of any repair that Clicker will preform, a full inspection will be provided saving you time and money.
Our complimentary inspections include a thorough safety check, balance and alignment check and necessary lubrication of hinges and rollers.
We value our clients and pride ourselves that most of our clients get to us by word of mouth, therefore, we guarantee honest, reliable and efficient service even after we completed the job.
Our hard work and reputation has earned us the Nextdoor "Neighborhood Favorite Award" and an A+ on the BBB and many other platforms.
Clicker is San Diego's premiere garage door and gate company. We are family owned and operated. We take great pride in serving 
San Diego homeowners with our years of experience.
 We are ready to wow you with A+ service. Your satisfaction is our number one priority.
Licensed, Bonded, Insured
We take all the steps to make sure that you and your property are protected. We are licensed, bonded and insured.
 Although accidents and mishaps are rare, you will have the best protection should any occur. 
24 / 7 Service when you need it
No one likes to be worried about having a broken garage door. The inconvenience of not being able to open and shut your garage door or leaving easy access to your garage is never good.
 Call Clicker and we come out quickly to efficiently fix your garage door so you can rest easy once again. 
We Only Use The Best Brands
Our formula is great work plus great brands. You can be confident that you are getting work and products that stand the test of time.